Machine Learning Engineer
Postmates, San Francisco or Vancouver
Delivery from all your favorites places on-demand
---
At Postmates X, we are reimagining how things move in cities. Serve, our personable sidewalk delivery robot, is our vision for the future of delivery. It's designed to take deliveries away from congested streets and onto underutilized alleys and sidewalks, to save energy, reduce emissions, reduce traffic, and make deliveries faster and cheaper. Why move two-pound burritos with two-ton cars?
Serve has been years in the making and has already done thousands of customer deliveries.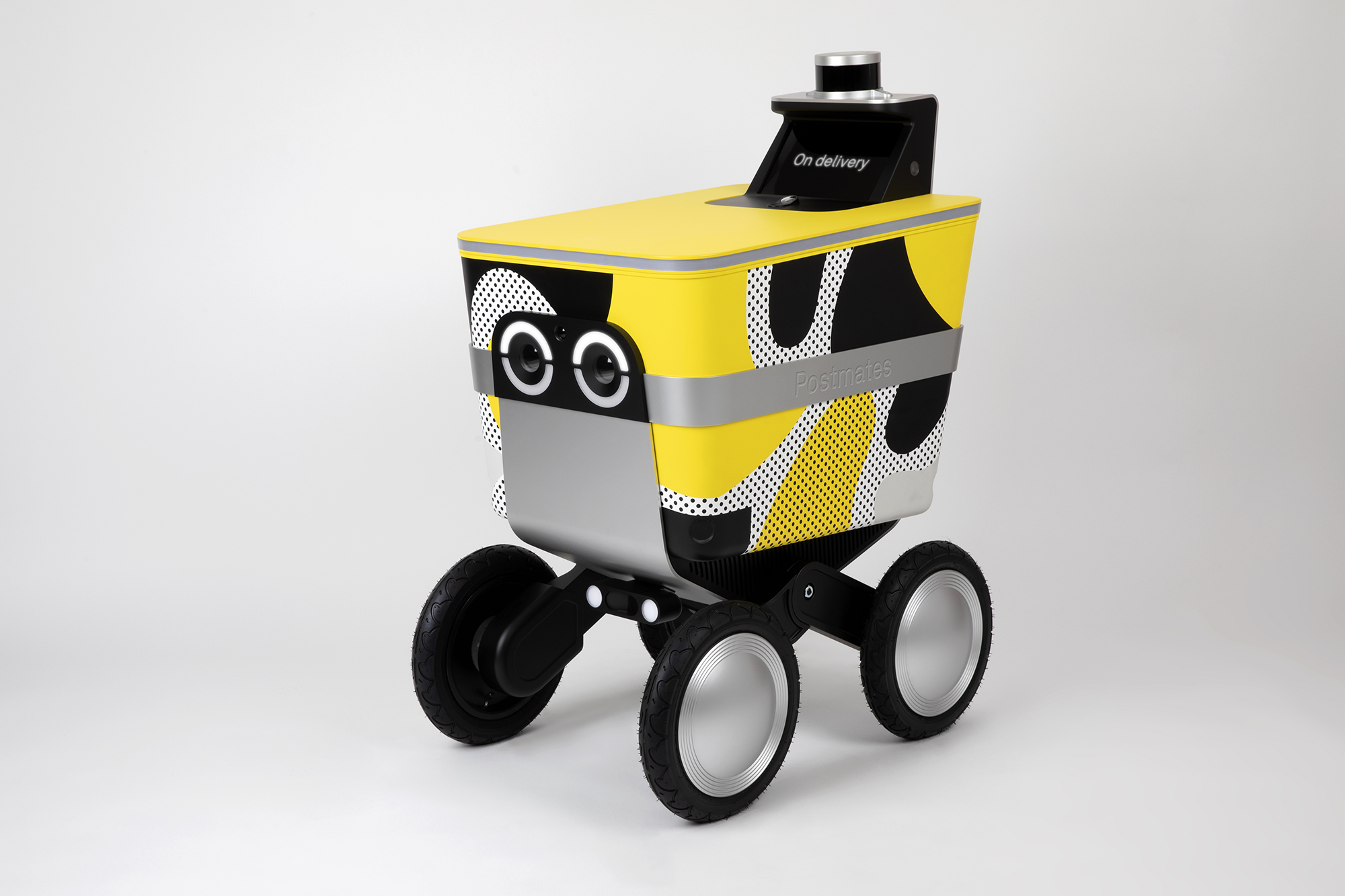 WHO ARE WE?
We are tech industry veterans in software, hardware and design who are pooling our individual talents together to build a legacy. Our team is inclusive, agile, and driven by a common purpose. We are solving real-world problems with machine learning, computer vision, and robotics, with a mindful eye towards the end-to-end user experience. By joining our team, you will help create the first robotic helpers entering our cities: moving alongside us and running our errands!
WHAT WILL YOU DO?
In this role you will work closely with the other robotics engineers to design and develop deep learning / neural network strategies for autonomous vehicles. We don't require you to have deep experience in industrial/academic research, but we hope you have experience and knowledge in machine learning / deep learning algorithms, strong understanding of computer systems, and solid software design and coding skills.
RESPONSIBILITIES
Develop and implement machine learning / deep learning algorithms to solve tasks in perception, computer vision, and planning.
Design, develop and maintain pipelines for data collection, labeling, and verification.
Design, develop and maintain pipelines for model training and deployment.
QUALIFICATIONS
BS degree with 3 years experience or MS in Computer Science.
Proficient in Python or C++.
Knowledge in linear algebra, calculus, statistics, and optimization
Experience with statistical machine learning algorithms or deep learning algorithms.
Experience with data collecting and cleaning.
Experience with a deep learning framework: TensorFlow or Pytorch.
BONUS
PhD degree in Computer Science, Artificial Intelligence, Machine Learning, or related technical field
Experience with data visualization.
Experience with backend programming.
Experience with computer vision algorithms: object detection and tracking, semantic segmentation, or visual landmark retrieval.
Experience with reinforcement learning algorithms: deep Q-learning or imitation learning.
BENEFITS
Competitive salary and generous stock option plan
Medical, dental and vision insurance
We'll provide equipment you need to work efficiently and creatively
Paid parental leave, vacation time and sick time
Catered lunches and open snack bar
Impact-first work environment (no politics, no pandering)
Huge company vision (we need you to build the future, not just maintain the status quo)
Full support to contribute to open source projects
Awesome office located in Financial District just minutes from BART, Muni, AC Transit, and SamTrans
About Postmates
Postmates is transforming the way local goods move around a city by enabling anyone to get any product delivered in under an hour. Available for iPhone, Android and on the web, the on-demand logistics service connects customers with local couriers, who purchase and deliver goods from any restaurant or store in a city, 24/7. 
Want to learn more about Postmates? Visit Postmates's website.