Before you apply...
Signup for related jobs and career advice from Uncubed, delivered right to your inbox. You can unsubscribe at any time.
Customer Success Manager - Toronto
Qualtrics, Toronto, Ontario, Canada
See jobs at Qualtrics
---
The Challenge
The Customer Success Team is at the heart of Qualtrics. From the initial onboarding to ongoing adoption, we assist customers throughout their lifecycle, helping them unlock the most value from our products and services. We understand their goals and, as trusted advisors, recommend solutions to the challenges they face. We are looking for scrappy individuals to join our team and have a huge impact on customer retention and expansion. We have impressive members on this team, and are always looking for more amazing talent!
Qualtrics is seeking a full-time Customer Success Manager who can ensure our customers are lifetime Qualtrics champions. If you have a Bachelor's degree, have 6+ years of customer-facing experience, have the ability to build positive relationships, and want to work at a fast-growing tech company, Qualtrics could be the place you've been dreaming about.
The Expectation for Success
You will know you are doing an extraordinary job when your customers renew and expand their usage of Qualtrics. You have excellent organizational skills to juggle multiple priorities and are an excellent communicator who empathizes with the audience. You are resourceful when facing challenges, and refuse to give up until our customers succeed.
A Day in the Life
Drive Customer Success in the Enterprise Business Segment

Develop relationships with influential users in a customer organization and convert them into Qualtrics champions

Handle a portfolio of 10-15 enterprise customer accounts and consult customers in their journey to increase research volume and quality through their adoption of Qualtrics

Understand customers' business challenges and industry trends and consult on how Qualtrics can help them achieve their objectives

Implement standard methodologies in market research across a variety of use cases and industry verticals

Establish success plans that clarify customer goals and enable them to measure their progress

Prepare content that educates users on how to fully utilize the platform

Collaborate cross-functionally

Advocate for the needs of customers to leaders in different departments

Raise critical customer concerns internally and mobilize resources to resolve issues

Develop cross-functional initiatives that will improve the overall customer experience and lead to greater satisfaction and loyalty among our customers

Monitor Customer Health Metrics

Monitor product engagement and intervene as early as possible when risks and problems arise

Conduct regular business reviews to celebrate positive outcomes and see opportunities for growth

Motivate our customers to conduct more research and carry their love of Qualtrics to other organizations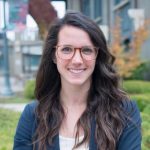 Erin
 is an alumnus of Georgetown University and the University of California, Berkeley, Haas School of Business. She started her career at Accenture. Erin, a lover of Type 2 fun, is a certified yoga instructor and aspiring dog mom. She's currently in the throes of a highly scientific research project to identify and rank the best coffee shops in Salt Lake City. Click
here
to read more about Erin's story and what life is like in Customer Success.
What Differentiates Us from Other Companies
Work life integration is deeply important to us - we have frequent office events, team outings, and happy hours
Qualtrics Experience Program - $1,500 for an experience of your choosing (eligible after a year)
We take pride in our offices design aiming at fostering creativity from our rooftop views to an open and collaborative work space
30 paid days off - 15 PTO + 5 Personal Days + 10 Holiday Closures (additional after a year)
On top of standard benefits package (medical employees and their families, dental, vision, life insurance, etc) we provide snacks, drinks, and free lunches in our office
We believe in sharing Qualtrics success which is part of the compensation for all employees

 

To learn more about what we value read about it directly from our employees Qualtrics Life stories
#MBA
About Qualtrics
About us Qualtrics is a single system of record for all experience data, also called X-data™, allowing organizations to manage the four core experiences of business—customer, product, employee and brand experiences—on one platform. Over 8,500 enterprises worldwide, including more than 75 percent of the Fortune 100 and 99 of the top 100 U.S. business schools, rely on Qualtrics. To learn more, and for a free account, please visit www.qualtrics.com.
Want to learn more about Qualtrics? Visit Qualtrics's website.
Featured Company
Software that predicts technology trends.​
---