Before you apply...
Signup for related jobs and career advice from Uncubed, delivered right to your inbox. You can unsubscribe at any time.
ANZ Sales Manager
Qualtrics, Sydney, New South Wales, Australia
See jobs at Qualtrics
---
Qualtrics is the technology platform that organisations use to collect, manage, and act on experience data, also called X-data™. The Qualtrics XM Platform™ is a system of action, used by teams, departments, and entire organisations to manage the four core experiences of business—customer, product, employee and brand—on one platform. Over 10,000 enterprises worldwide, including more than 75 percent of the Fortune 100, rely on Qualtrics to consistently build products that people love, create more loyal customers, develop a phenomenal employee culture, and build iconic brands. Qualtrics was recently acquired by SAP, and together we will accelerate XM and power the experience economy.  Join us on this adventure that can open many doors! Join a company that is dedicated to your ideas and growth, recognises your unique contribution, fills you with purpose, and provides a fun, flexible and inclusive work environment.
About the Team
We've grown our Sales team to respond to very strong client demand for the Qualtrics Insight Platform. This growth has resulted in the need to bring on an exceptional leader with a track record of attracting, developing and motivating an elite team of SaaS sales professionals.
Our team is a group of highly driven individuals that are intelligent, organised, and dedicated. We work together as a team to accomplish and exceed quarterly and annual objectives. We are a goal-oriented team that works hard and enjoys the incredible trajectory that Qualtrics provides. Our overarching objective is to drive company revenue growth through client success.
A Day in the Life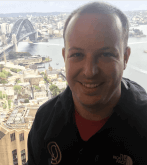 Grant is a Sales Team Leader based in our Qualtrics Sydney office.
Read Grant's "Why Qualtrics" story to learn more about working at Qualtrics.
Expectations for Success
Lead a team of 6-10 Account Executives based in Sydney
Strong communication skills, listen first and speak second, aware of the message being transmitted, it's delivery and it's perception
Mentor, guide and support with legal, product presentations, working with multiple internal teams and forecasting
Interface and develop professional relationships with existing clients and prospects throughout organisational levels
Display a systemic approach to challenging contract negotiations/deals with multiple reps at a time
Continued in-depth knowledge of Qualtrics XM solution offerings
Have a real-time understanding of the competitive landscape to assist in determining win-based proposals and pricing
Develop and maintain positive relationships with other functional areas internally at Qualtrics, e.g. Professional Services, Implementation, Subject Matter Experts, etc to ensure a collaborative approach across all sales deals.
Demonstrate experience successfully leading through change in a fast-growing environment
Entrepreneurial approach to effectively leading a business
Qualifications & Requirements
Strong background! Validated winner that has led teams to breakthrough results
Bachelor's degree from an accredited university
At least 6-8 years of individual sales experience
At least 2 years managing a sales team
Experience using Salesforce.com and measuring system compliance
Proven results over-exceeding quarterly team quotas through metric based skill development and internal team management
Previous exposure to working on complex contract negotiations
What differentiates us from other companies
Work life integration is deeply important to us - we have frequent office events, team outings, and happy hours
We take pride in our offices design aiming at cultivating creativity from our harbour views to an open and collaborative work space
Comprehensive perks and benefits package (private health, life insurance, etc) as well as snacks, drinks, and free lunches in our office
We believe in sharing Qualtrics success which is part of the compensation for all employees

To learn more about what we value read about it directly from our employees

Qualtrics Life stories
#LI-CF1
About Qualtrics
About us Qualtrics is a single system of record for all experience data, also called X-data™, allowing organizations to manage the four core experiences of business—customer, product, employee and brand experiences—on one platform. Over 8,500 enterprises worldwide, including more than 75 percent of the Fortune 100 and 99 of the top 100 U.S. business schools, rely on Qualtrics. To learn more, and for a free account, please visit www.qualtrics.com.
Want to learn more about Qualtrics? Visit Qualtrics's website.
Featured Company
German engineered blades and shaving cream online for a fair price
---