Before you apply...
Signup for related jobs and career advice from Uncubed, delivered right to your inbox. You can unsubscribe at any time.
Senior Talent Acquisition Partner - APJ
Qualtrics, Sydney, New South Wales, Australia
See jobs at Qualtrics
---
Company Description
At Qualtrics, our mission is to close experience gaps—the costly differences between what customers and employees expect, and what they're receiving.
9,000+ organizations worldwide and more than 80% of the Fortune 100 rely on Qualtrics Experience Management to collect and analyse feedback—more feedback than they ever thought possible. With Qualtrics XM, organizations can continually assess the quality of their four core experiences—customers, employees, products, and brands. They can be at every meaningful touchpoint, for every experience, and predict which changes will resonate most.
Expectations for Success
The Qualtrics recruiting team is known for its dynamic, passionate, and creative culture. We are laser-focused on finding exceptional talent to add tremendous value to the organization. Looking for a high-impact opportunity? We have nearly doubled the Qualtrics team year over year since 2010 (that's exciting growth!).
We need a highly motivated, intelligent and passionate Recruiter to help meet our exciting growth goals over 2018 and beyond. You will partner with our senior members across our Asia Pacific team as we expand our presence in the region. You will lead the searches for a variety of roles and locations and will be a talent partner to your clients.
If you love owning a high-impact piece of the business, partnering with senior clients, filling niche roles, and building a top SaaS company, this could be the opportunity for you! Our employees are motivated, intelligent, diverse and interesting people who work well in teams and know how to have fun.
A Day in the Life
Handle the full cycle hiring process from sourcing to start date
Be a trusted advisor and partner with Sales Leadership in developing hiring strategy
Dig in and master the sales roles so you will have the ability to drive recruitment strategies, evaluate top talent, and navigate a high-touch hiring process
Source and recruit candidates who 'raise the bar'
Develop processes that drive extraordinary Candidate Experience
Work closely with a team of sales recruiters to accomplish team quarterly hiring goals
Coach junior recruiters that may help with coordination or sourcing
Be a closer! Craft highly customised closing plans for senior candidates
Qualtrics ambassador: Effectively evangelise the Qualtrics story to candidates across the country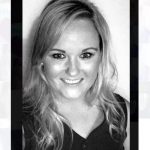 Ciara is an alumnus of National University College Galway. Having started their career in Ireland, Ciara is now based out of our Sydney Australia office. Ciara is an awesome snow skier and has skied all over the world including 8 of the world's Olympic resorts.
Minimum Qualifications
3+ years experience with a sound track record of recruiting specialised, senior hires
Bachelor's degree with high academic performance
Executive-level written and verbal communication abilities
Preferred Qualifications
Strong preference for past experience in sales recruitment at a top-tier SaaS company
Proficiency in Japanese and/or another South East Asian language
Experience recruiting into various countries across the Asia-Pacific region and an understanding of locational hiring nuances
Experience sourcing candidates through direct means without the assistance of LinkedIn
Working/advanced knowledge and experience using Boolean Logic
Experience using data to drive recruiting pipelines
What differentiates us from other companies
Work life integration is deeply important to us - we have frequent office events, team outings, and happy hours.
We take pride in our offices design aiming at cultivating creativity from our rooftop views to an open and collaborative work space.
On top of standard benefits package (medical, dental, vision, life insurance, etc) we provide snacks, drinks, and free lunches in our office.
We believe in sharing Qualtrics success which is part of the compensation for all employees.


Qualtrics is an equal opportunity employer
Qualtrics provides equal employment opportunities to all employees and applicants for employment without regard to race, colour, religion, gender, national origin, sexual orientation, gender identity or expression, age, disability, genetic information, marital status or veteran status.
#LI-MS2
About Qualtrics
About us Qualtrics is a single system of record for all experience data, also called X-data™, allowing organizations to manage the four core experiences of business—customer, product, employee and brand experiences—on one platform. Over 8,500 enterprises worldwide, including more than 75 percent of the Fortune 100 and 99 of the top 100 U.S. business schools, rely on Qualtrics. To learn more, and for a free account, please visit www.qualtrics.com.
Want to learn more about Qualtrics? Visit Qualtrics's website.
Featured Company
The social news and entertainment company.
---