Before you apply...
Signup for related jobs and career advice from Uncubed, delivered right to your inbox. You can unsubscribe at any time.
Senior Tech Recruiter
Teads, Montpellier
Teads: No.1 Video Advertising Marketplace Reinventing Digital Advertising
---
Teads is looking for a dynamic and passionate Senior Tech Recruiter to join our Talent team and support our growing Engineering Team who represents 200+ engineers located in 3 sites: Montpellier, Paris, Bucharest.
Apart from being responsible for the full lifecycle of recruiting various profiles for multiple feature teams, you will be a brand ambassador with your innovative mindset and constant challenge.
What will you be doing? 
Engage and develop talent pool using creative sourcing techniques to identify the right people and convert passive leads to active candidates 

Collaborate with the Hiring manager of each feature teams to understand the needs and develop our recruitment strategy

Manage job postings in Greenhouse and externally to various career sites and college boards

Work with Talent Team in developing Talent Acquisition strategies and projects

Be a brand ambassador to help us to develop our Talent brand

Provide excellent customer service to candidates and internal teams

Ensuring weekly reporting working on specific metrics
What do we require?
Minimum 3 years of experience in hiring for technical roles

Good understanding of technology or engineering  profiles such as Developer, Data Scientist, Product Manager…

Working knowledge of LinkedIn Recruiter

Good level in English

Excellent organizational and communication skills

Proactive and creative mindset

Computer literacy (Word, Excel, PowerPoint)
About Teads
Teads operates a leading, cloud-based, end-to-end technology platform that enables programmatic digital advertising across a global ecosystem of quality digital media. As an end-to-end solution, Teads' modular platform allows partners to leverage buy-side, sell-side, creative, data and AI optimization technologies.

For advertisers and their agencies, Teads offers a single access point to buy the inventory of many of the world's best publishers. Through exclusive global media partnerships, Teads enables advertisers and agencies to reach 1.9 billion unique monthly users* in brand safe, responsible advertising environments, while improving the effectiveness and efficiency of digital ad transactions.

Teads partners with the leading marketers, agencies and publishers through a team of 1000+ people in 30 countries.
We're committed to creating a dynamic work environment that values diversity and inclusion, and represents employees across a variety of skill sets. We embrace contributions from all ages, sexes, races, ethnicities, religions, sexual orientations and gender identities.
*Global reach as of October 2021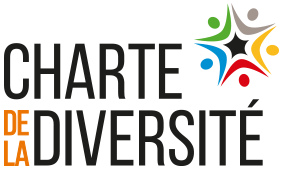 About Teads
Teads, founded in 2011, is the inventor of outstream video advertising and the leading native video advertising marketplace. Publishers work with Teads to create brand new outstream video inventory, monetizing it through programmatic buying, their own sales force, or third parties including Teads Demand. Teads pioneers advertising experiences that respect the user, creating unprecedented levels of premium inventory which previously didn't exist. Brands, agencies and trading desks can access this top-tier, premium inventory, available on the web and on mobile, in the Teads Marketplace. Through our managed services capabilities, the Teads team execute on their client's behalf using its platform. Teads has a team of over 500 employees, 100 of which are in the innovation team, across 27 global offices.
Want to learn more about Teads? Visit Teads's website.
Featured Company
The best bed for better sleep
---